Woldy Reyes on Food, Style, and Personal Expression
Woldy Reyes grew up romanticizing food.
"One of the great memories I had with my father was going to a goat farm and seeing him pick a goat and then watching him cook that goat in our backyard." A son of Filipino immigrants, Woldy grew up in the Southern California suburbs with a twin brother, parents who were proud of their heritage, and a glamorous former beauty queen grandmother who was like a second mother to him.
His relationship with his grandmother, he says, "defined who I would become later in life." In her care, Woldy listened to his grandmother's stories about running the restaurant that her parents owned, while eating vegetables that she grew in her Southern California backyard and poring over black-and-white photos of his grandmother sitting on her beauty queen throne. Glamour and food became fundamental, fully entwined aspects of Woldy's identity.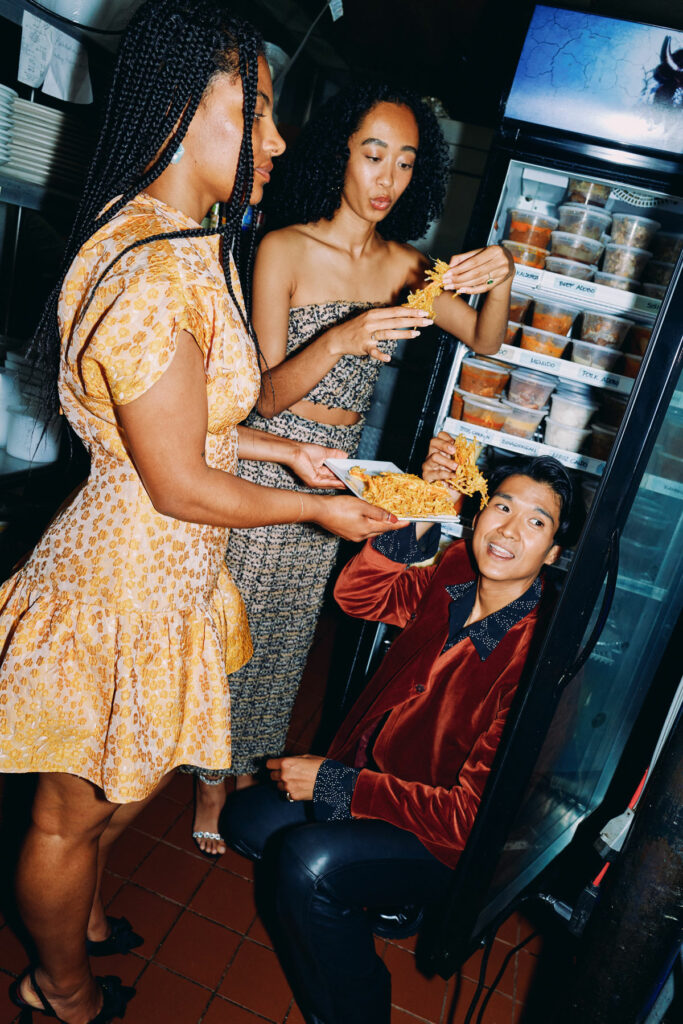 Though he intended to stay in California after college, Woldy bought himself a trip to New York as a graduation gift. Of the trip, he says, "I felt this vibration and curiosity that this is where I need to be—the number of different types of people and different neighborhoods was so exciting." Six months later, he moved to New York without a plan.
He eventually started his catering company, Woldy Kusina, which has become a staple in the New York pop-up scene. Nowadays, he splits his time between NYC and Hudson, NY, where he also has a home.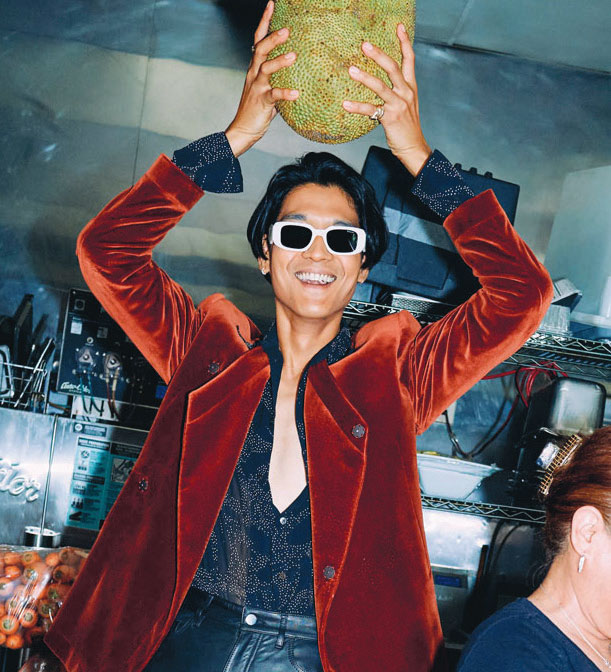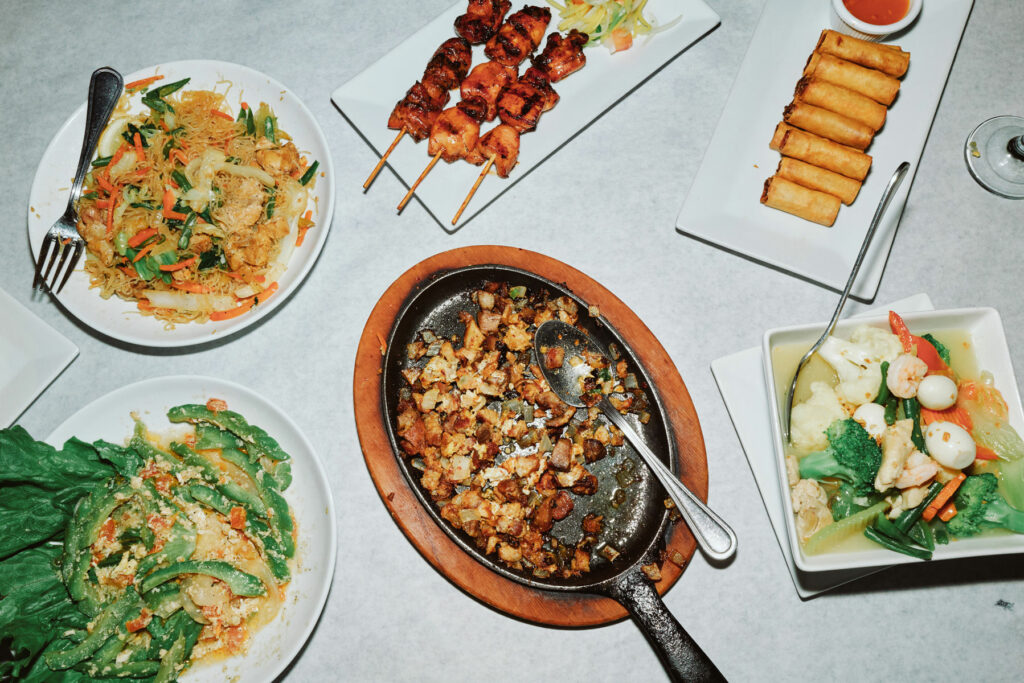 Today, Woldy's signature cooking style is a modern, vegetable-forward take on Filipino cooking. "As I get older and become more confident in the way I'm cooking, I'm becoming more confident in expressing myself as being queer." Channeling the success of his pop-ups around New York, Woldy is working on a book about the memory of the flavors that he grew up eating, seen through the lens of where he is today as a 36-year-old queer man living in New York. "I want [the book] to be unapologetically about me and what I mean in the world. I want it to be a place for people to find something new and exciting and delicious. It's going to be a fun, queer celebration."
Most importantly, for Woldy, his healthy, bright, and nostalgic cooking is a way to connect with people. He is interpreting traditional Filipino food through his own experience, and, in turn, presenting New York with something completely new, chic, and delicious.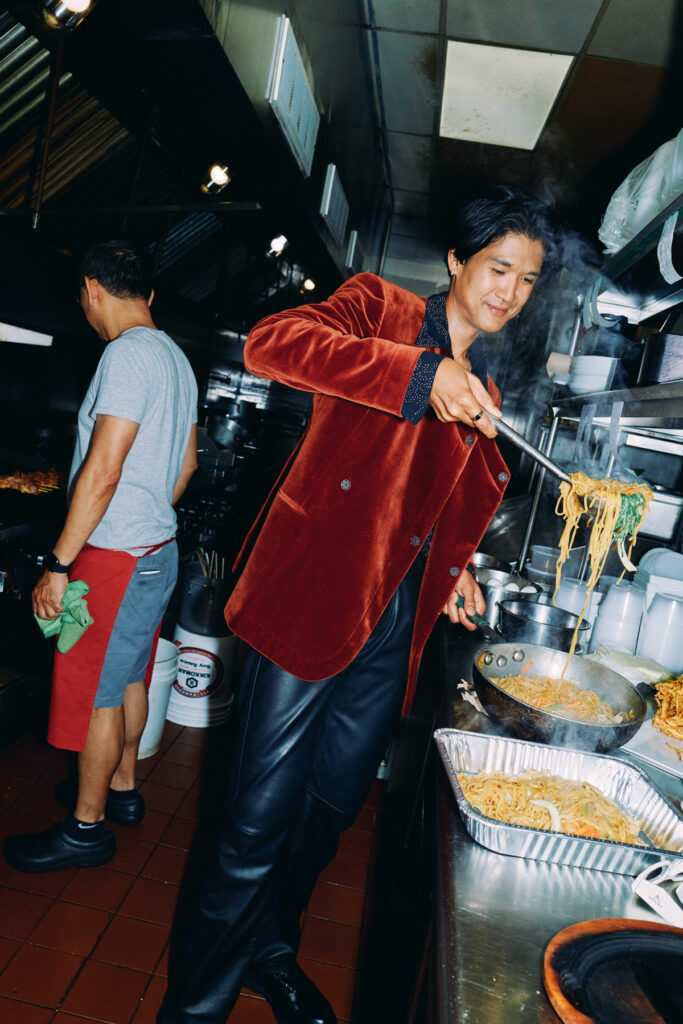 STYLE POINTS
Where Woldy Gets His Look
Bode
"With Emily's approach to clothing, I enjoy that she's thinking about the fabric that she's reclaiming and romanticizing these garments and I think that's how I approach cooking— beautiful, romantic, intentional."
Lesse
"Something about the texture of her ritual serum when it glides over my skin I feel like I'm wearing cashmere and it makes my skin look popping."
Kasuri
"A well-curated mix of Comme des Garçons, Eckhaus Latta, Issey Miyaki in Hudson. I'm not picking out my basics there, but discovering unique interesting pieces there that are reflective of the space."
Fellow Barber, Stan at the West Village location
I've gotten my hair cut by so many different barbers, but when I sat in Stan's chair there was a revelation that my hair looks great, and ever since, I've gone only to him. Having somebody I can trust with my hair makes me feel more confident in how I show up in the world.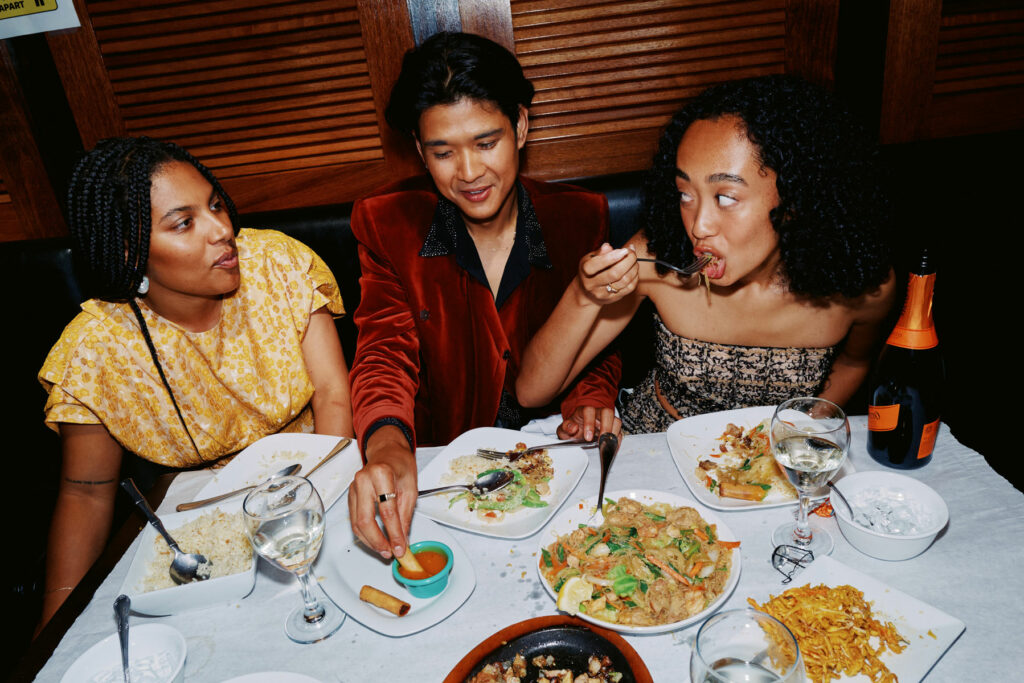 DINING POINTS
Where Woldy Gets His Filipino Fix
Mucho Sarap
"A stall in the Canal Street Market that showcases Filipino snacks with photos of iconic Filipino celebrities in the space. Being from Southern California, I love that VJ, the owner, is blending Filipino food with Mexican tacos."
Kabisera
I grew up seeing steaming trays of food with adobo frittata where you point to what you want—that's like Kabisera's East Village location—but in the Canal Street Market, Kabisera is clever Filipino-Japanese fusion food that you choose from based on the picture.
Phil-Am Food Mart
"When I step into there, I step into the shops that I grew up going to with my grandmother in California."
Daniel Corpuz Chocolatier
"He could be in a chocolate shop in Paris, but he's in the Canal Street Market. The owner brings in Filipino flavors like calamansi, ube, pandan, and roasted corn in chocolate form. Done in a very elevated way."
Tito Rad's Grill
"When someone asks me where I would go for traditional Filipino food, I say Tito Rad's Grill. I go there for inspiration and for the pure enjoyment of being back home."
Southeast
"Owned by Ron, a Filipino queer person, this is a more curated version of an Asian specialty grocery store."