This holiday season, let Beaujolais wines be at the center of your table and the top of your gifting list. Versatile with diverse foods, appealing to a range of palates, and over-delivering at their price point, the wines from this region north of Lyon, France are your best friend over the holidays.
RELATED: Beaujolais Market, a Wine Takeover at Essex Market
While most Americans associate the easy-drinking red wines of Beaujolais with the celebration surrounding the release of Beaujolais Nouveau each November, the region also yields mineral-driven Chardonnays, expressive rosés, and complex reds worthy of any wine collector's attention. The vineyards in Moulin-à-Vent produce some of the most structured, ageworthy examples but it is only one of 10 Crus Beaujolais dotting the shores of the Saône River. The others—Brouilly, Côte de Brouilly, Régnié, Morgon, Chiroubles, Fleurie, Chénas, Juliénas, and Saint-Amour—produce wines of equal value, intensity, and depth.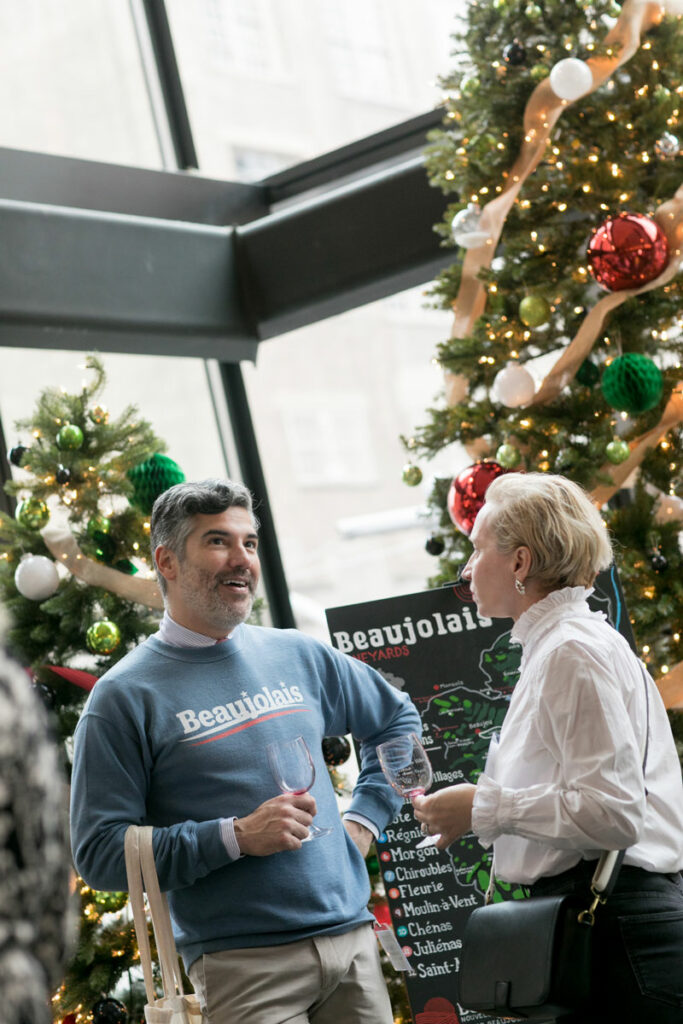 For holiday parties, the crisp acidity and softer tannins of the wines make them an unparalleled choice. Never too cloying, the fruitiness of Beaujolais wines makes them bright and easy drinking. The wines also tend to be lower in alcohol, so you can easily enjoy your festivities to the max – sans headache. Grab a bottle of Beaujolais for your holiday table and watch it seduce everyone from your "Napa Cab only" Uncle to your "White Zinfandel or nothing" Grandma. The wines of Beaujolais are the Universal Donors of the wine world.
Better still, the very qualities that make the wines of Beaujolais appeal to a wide variety of palates also make these wines excellent partners to a huge spectrum of foods. In the 1950s, the city of Lyon hosted a competition that awarded bistros for friendliness and the quality of their selection of Beaujolais. Eventually, that contest evolved into the Bistrots Beaujolais network of 300 restaurants—each classified as either "Beaujonomic" or "gastronomic"—that operate in more than ten countries on three continents. These restaurants, while acting as ambassadors for the wines of this region, also showcase how the wines of Beaujolais pair beautifully with diverse flavors. At Makassar, a Bistro Beaujolais in Munich, they serve Beaujolais with blood sausage samosas and avocado mousse—you get the point!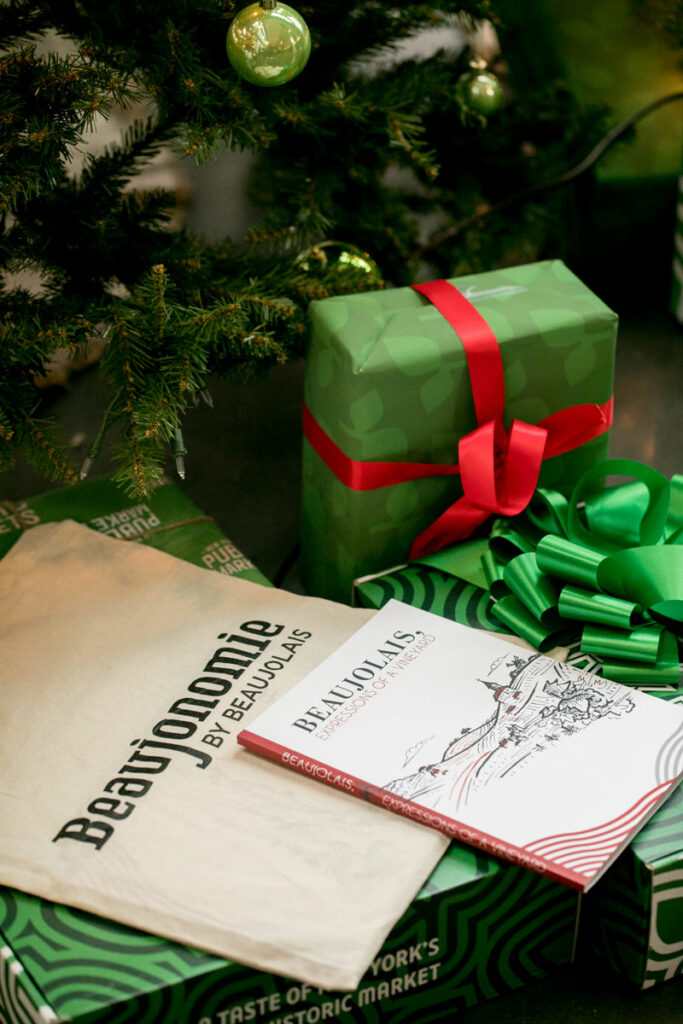 That means that whether you're hosting a small wine and cheese gathering on New Year's Eve or throwing an elegant cocktail party with huge array of flavors and textures in passed hors d'oeuvres, the wines of Beaujolais will naturally pair beautifully with it all. That said, these wines are also at home at casual family celebrations when we gather together to enjoy the big flavors of all our traditional holiday dishes. No matter how you choose to celebrate, the wines of Beaujolais will always be a welcome holiday guest.
Then there's how perfectly these wines work for holiday gift giving. With such diversity, the wines of Beaujolais offer something for everyone. Gift givers can spoil the oenophiles on their list with splurge-worthy Cru Beaujolais. Or—are you worried about which wine to bring to a holiday dinner party? Well, nothing pairs with everything as well as a Beaujolais! Say you need gifts, but you're holiday budget isn't lavish. You can choose any one of the excellent value bottles produced in Beaujolais, in all three colors. No other region offers quality across a such a wide variety of prices. So grab a bottle of Beaujolais and bring the spirit of Beaujonomie—that magical conviviality that strikes when people gather around Beaujolais wines—to your holiday celebrations this year!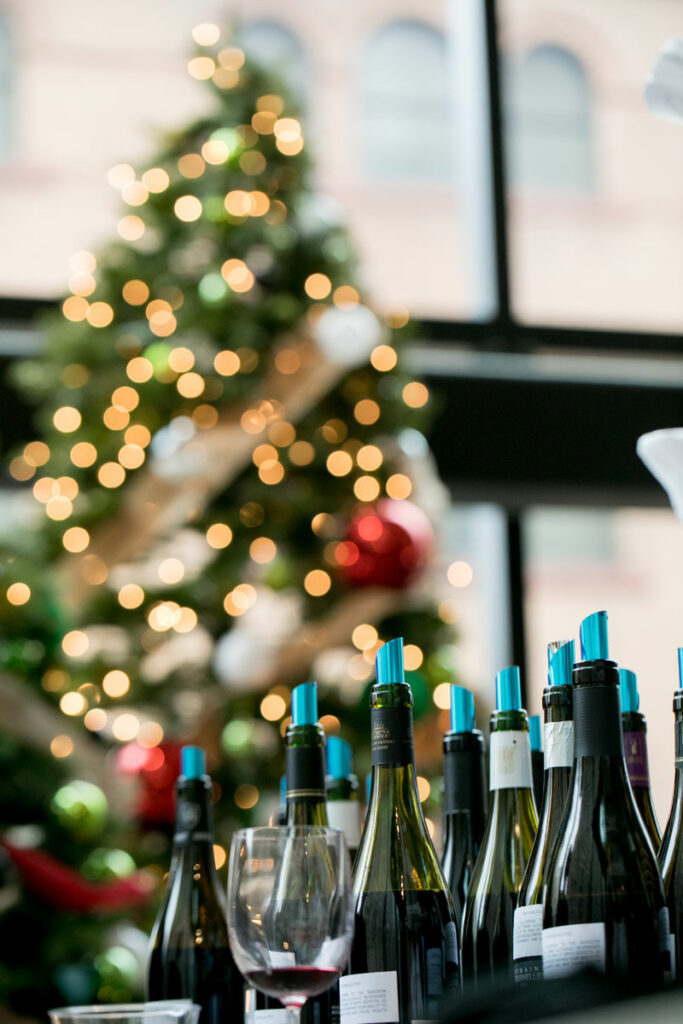 Photos by Lydia Lee Photo
@lydialeephoto