Princeworks Forge
Joshua Prince's knives push the boundaries of knifemaking in almost every way—color, form, and, especially, the patterning of metal that can be achieved with Damascus steel. His knives are both tools and fantasy objects, so it's unsurprising that he was raised in the art world. His father, Arnold Prince, was a sculptor who taught at the Rhode Island School of Design (RISD), while his mother, Norma J. Anderson, earned her MFA at RISD and taught art, mostly sculpture, at a private school.
"We always had the resources around," Prince says, "so it was kind of what both my brothers and I got into. You know, we were always at all the openings. Shows. And helping set up sculptures—that was just part of our lives growing up."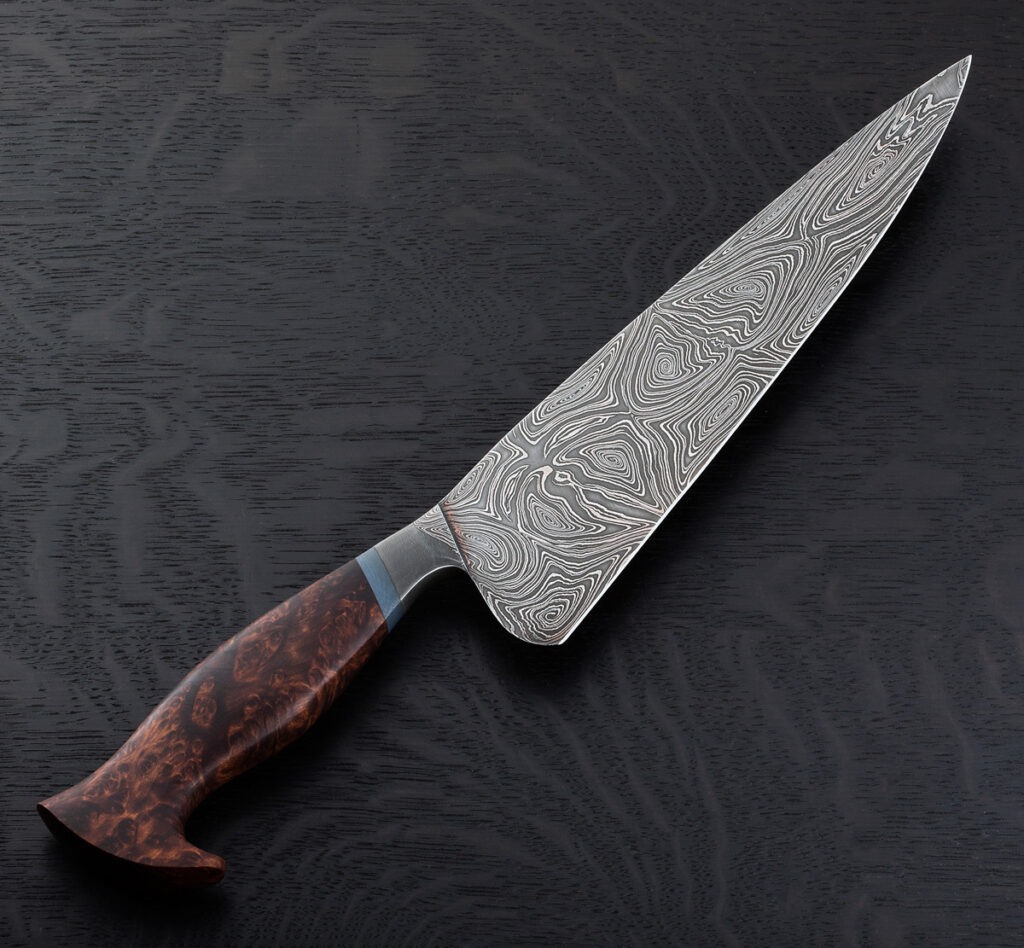 Prince's art evolved through several mediums. "It's all the same: It's the ability to learn the language of the new medium, the new material, whatever it is. So, I've gone through those iterations with concrete, for example, or clay, and kind of explored where you can go with it. It's been the same with metal."
If you look at the @princeworksforge page on IG, you'll spot some of the avenues that Prince's art has taken him down. Woodworking, a skill that he still uses in some of his knife handles, was an earlier career choice—but it's hard to earn a living making one-off pieces of painstakingly crafted fine furniture.
RELATED: Cutting Edge (Geoff Feder: Sculptor, Knifemaker)
"So, when it came to knifemaking," Prince says, "I found the way to do something that I enjoyed, and also make it work economically, because I'm in a time and place where these types of tools—especially the ones where more intense work has gone into them—can actually get a return."—JS