Every town in Mexico has at least one paleteria—ice pop store—and as a kid, I'd indulge in their fruity, refreshing paletas practically every week. These were definitely not your average ice pops; the flavors were incredible, combining a wide array of fruits, herbs, and spices. Once I grew up, I discovered that these delicious treats are easy to make at home. All it takes is a few fresh ingredients, some inexpensive molds, and some time to kill while the pops freeze.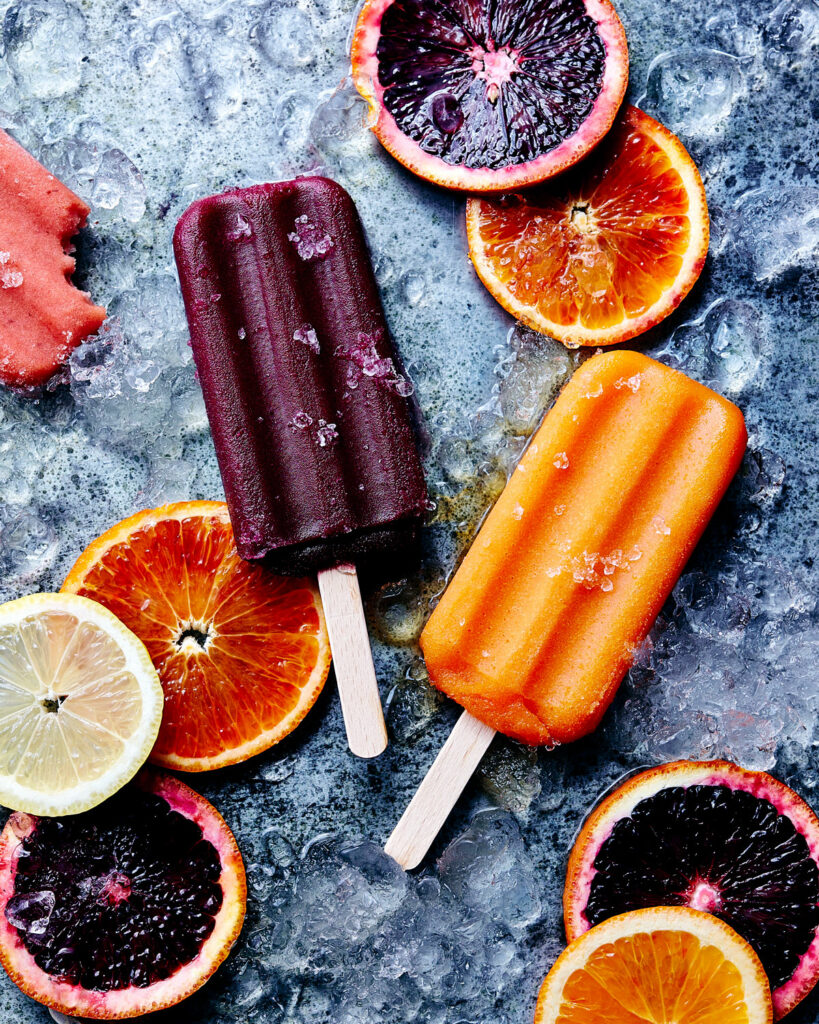 A Master Recipe
YIELD: 10 PALETAS
INGREDIENTS
½ cup water
½ cup granulated sugar
Pinch kosher salt
2 cups fruit purée or citrus juice or a combination of both*
Flavorings (optional)**
1 cup Greek yogurt (optional)
Stir-ins (optional)***
*papaya, pineapple, berries, cherries, melon, apple—the list is endless
**can include vanilla extract or spices, but set your imagination free: think cinnamon, cardamom, chile powder, salt …
***such as chopped fruit, either the same as your purée or different
DIRECTIONS
In a 2-quart saucepan set over medium heat, combine water, granulated sugar, and kosher salt. Bring mixture to a boil and make sure the sugar has dissolved. Add your choice of flavoring, if using (see options, above). Reduce the heat to medium-low and simmer for 2 minutes. Remove from the heat and let the syrup cool completely. Strain through a fine strainer into a 1-quart liquid measuring cup. Purée the fruit in batches in a blender or, for citrus, squeeze the juice; you should have about 2 cups. If you like, you can replace half of the purée or juice with 1 cup Greek yogurt to make creamy yogurt pops. Combine the 2 cups fruit purée or juice and the reserved syrup among 10 (1⁄3-cup) pop molds. Add the stir-ins mixture to each mold, leaving about ¼ inch at the top to allow for expansion. Stir gently with a popsicle stick to distribute the stir-ins. Freeze the ice pops until partially frozen, about 1 hour, then insert sticks and freeze again until the pops are fully set, 4 to 6 hours more. To unmold, dip the mold in a deep pan of hot water until the pops pull out easily, 30 to 40 seconds, or let sit at room temperature for 5 to 10 minutes. Unmold and store the pops in individual resealable plastic bags. They're best eaten within 3 weeks.
Fany Gerson is the founder of La NewYorkina