Ah, music festival season … as in crappy sound attenuation, lack of seating, Port-O-Sans, and long lines for food and drink. The tragic thing about outdoor music festivals is that—as great as it is to see your favorite musicians—they do have their drawbacks.
Cue Michael Dorf of City Winery Hudson Valley. He and his team have amped up all the wonderful things about outdoor concerts while systematically removing the downsides. This Summer, you can see for yourself at City Winery's Concerts in the Vineyard series which kicks off July 1 with Marc Broussard. The series will also feature Big Freedia, Southside Johnny, and Judy Collins performing in the Falls Room.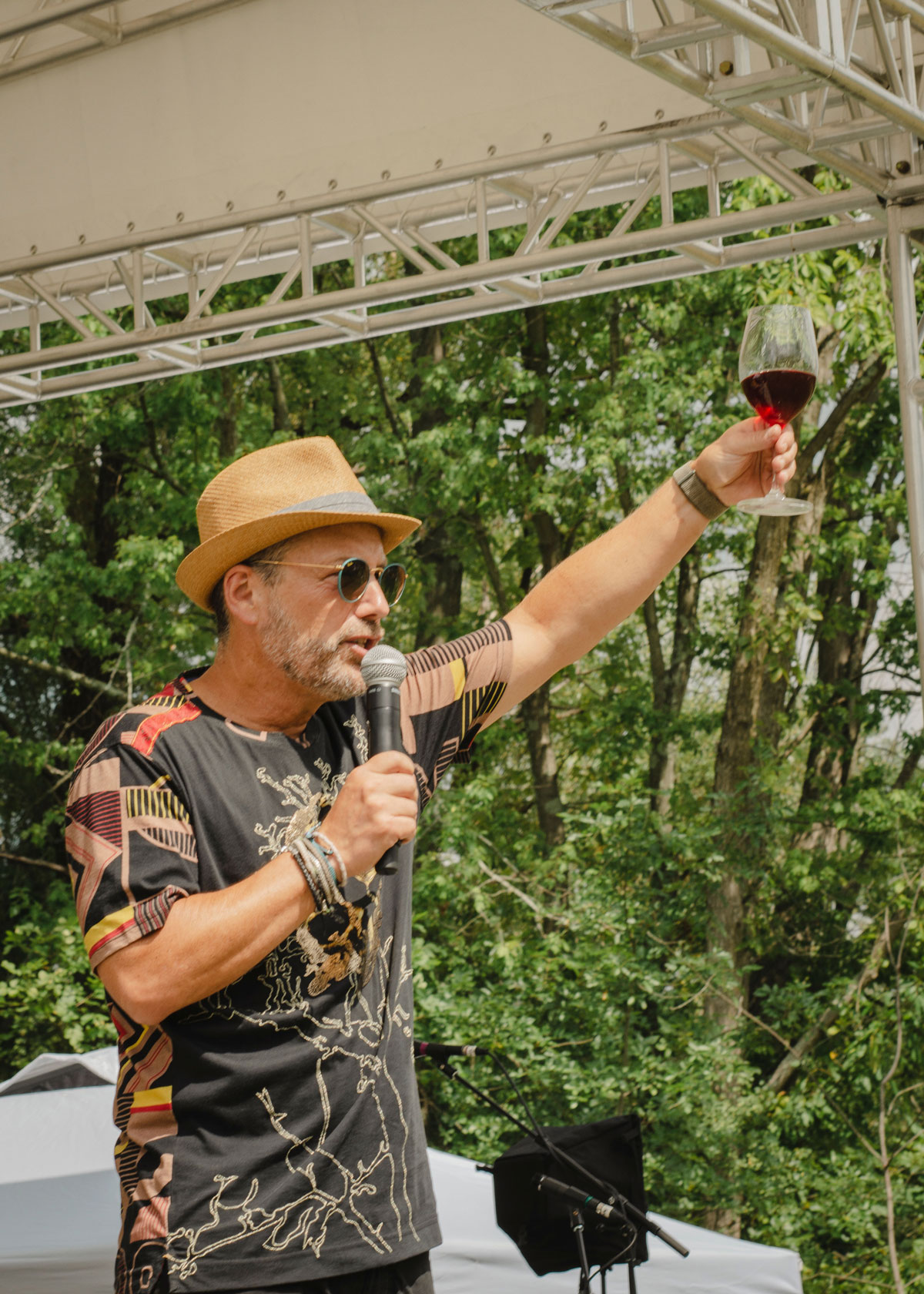 Unlike the fields and parklands that host the average music festival, City Winery's outdoor amphitheater was purpose built for comfort and outdoor sound quality. Laughs Michael Dorf, "You know when you have a little budget and a bulldozer, you can do a lot. So, we scooped the amphitheater out, then we buried cable underneath it—plus, we built a really great stage."
RELATED: City Winery Founder Michael Dorf on Making Bold Moves—from Major Cities to the Hudson Valley
"Then we literally planted a vineyard around the stage so that the visual would be amazing," he says.
At City Winery Hudson Valley, sound quality comes foremost—you won't find rickety stacks of buzzing audio systems here. Instead, Dorf installed a built-in Meyer Sound acoustical system where sound travels underground from stage to soundboard through optical fiber cables. "I mean, there's nothing worse than going to a big, beautiful outdoor setup that has all these giant cables on the ground. City Winery Hudson Valley was designed for an elegant outdoor experience without it feeling like it's a temporary set."
Swift food and beverage service are also built into the design. Says Dorf, "Our role as a hospitality company, you know, is as a winery—food and beverage. Entertainment is part of what we do, but we're unlike a festival that produces a show, and food and beverage are ancillary. Instead, we're a food and beverage company that happens to be a great music producer." Dorf explains, "We're very cognizant of the flow and the process of service. You can pre-order picnic baskets, you know, and we bought a big outdoor pizza oven; we're offering amenities that make it easy enjoy an afternoon of music."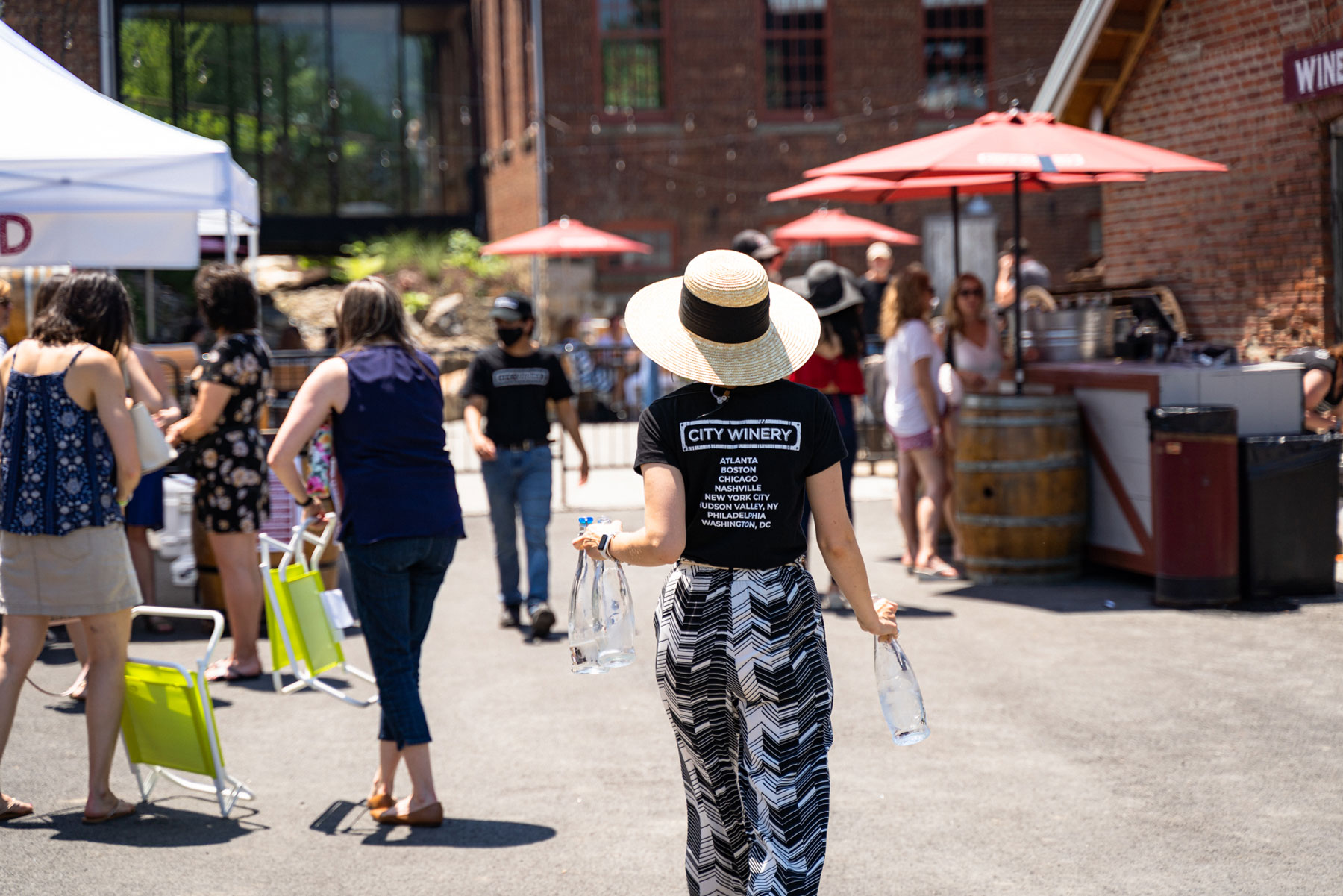 Visitors can also dine and enjoy cocktails inside the winery on show days, and, at the amphitheater, beer and wines are served on tap—City Winery has some advantages here. Says Dorf, "Most of our wine is on tap. At all City Wineries [there are 14 venues nation-wide], most of the wine we sell has never been in a bottle—it's very environmentally sensitive. Also, it addresses how to handle serving thousands of wines by the glass in an evening."
Finally, because the Winery is a permanent building, it has permanent facilities—that means no gnarly Port-O-Sans. Laughs Dorf, "The first thing we did was we built 10, permanent, three-season outdoor bathrooms, you know—true bathrooms." If you're burned out on outdoor music festivals, it's time to experience how City Winery does it better. Click over to City Winery Hudson Valley to see the amazing artists lined up for 2023's Concerts in the Vineyard. See you there!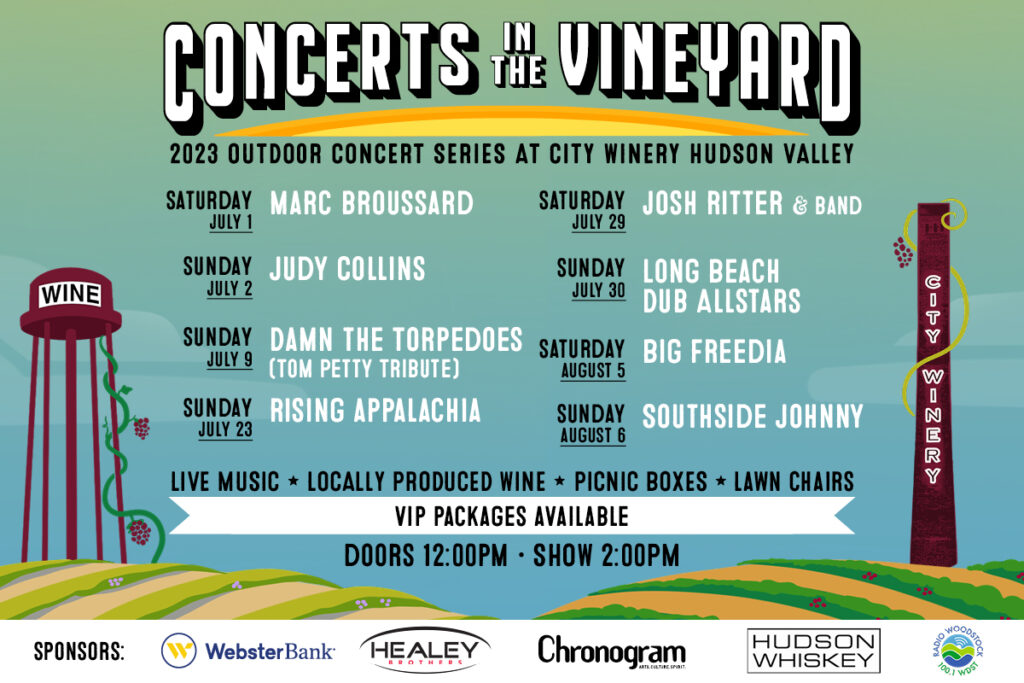 See the full Concerts in the Vineyard line-up!
All images courtesy of City Winery