At their most basic, the purpose of windows is to let in light and fresh air—but nowadays, there is so much more that windows can do. Modern, energy-efficient windows can reduce the inevitable drafts that go hand in hand with older homes, while simultaneously reducing the annual hit you take for cooling. Modern glazing technology can even limit the damage that the sun wreaks on your furniture and textiles—just ask that from those circa 1970s triple tracks. Then there are all the aesthetic possibilities of new windows. A well-sited set of windows can frame your garden or gorgeous mountain views while editing out that too-close neighbor. Whether you're remodeling an older house or designing a whole new one, your choice of windows is critical: windows can either make or break a comfortable, well-designed home.
The good news is that Williams Lumber is here to help. The Hudson Valley's premier Marvin windows and doors dealer, Williams Lumber (like Marvin) is a family-owned business long valued for quality. With seven locations, including two design centers in Pleasant Valley and Rhinebeck, Williams Lumber has been the number one destination for home improvement in the Hudson Valley since 1946. If you need expert window advice, the team at Williams can help you navigate the wide range of Marvin window styles and design options.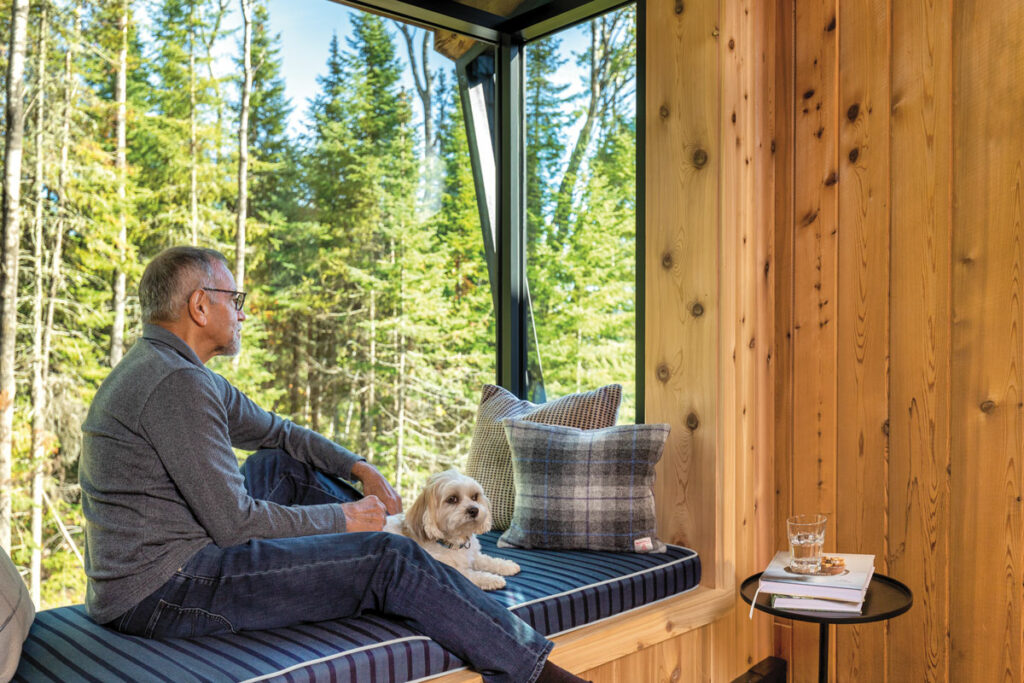 Have a window challenge?
Here are some smart solutions from Williams and Marvin; together, they can help you maximize your home's comfort and style.
Historic House, Bad Replacement Windows
Let's say your Hudson Valley farmhouse was built in 1790 and once had elegant old windows: 9 pane over 9 pane, double hung sashes. But, at some point, an owner swapped those out with mass produced, off the shelf replacements. Your solution lies with Marvin; while all of Marvin's windows are custom designed, the company welcomes the complexities of historic buildings. With Marvin, you can choose from historically accurate pane designs, hardware, custom casings,
and subsills; Marvin even offers modern, energy-efficient glazing that can mimic the irregularity of old glass.
The High Cost of Old Windows
If your windows predate the 1970s, they're likely doing an excellent job of heating and cooling a big cloud of air outside your home. To keep your energy costs down (and to keep comfortable) it's wise to replace old, inefficient windows. Marvin's wide variety of high-tech coatings and glazing options are targeted to your specific energy needs, whether that's keeping heating or cooling indoors, or a combination of both. Talk with the experts at Williams to explore the most energy efficient Marvin windows for you.
Love the Light, Need the Privacy
Philip Johnson's Glass House has a serious advantage: it's nestled on acres of private property behind an impenetrable wall. For the rest of us, there are places in our homes where privacy is key, but shades and curtains are not ideal—our bathrooms, for instance. For those spaces, Marvin's huge array of textured and tinted glass windows bring color and light in, but obscure what you can see from outside. That's right: with these windows, you can have a gorgeous wall of glass in your bathroom without scandalizing your neighbors.
Traditional Windows, Non-Traditional Homes
The millwork that traditionally surrounds windows (moldings, sills, and skirting) can be lovely components in a traditional house. That said, if your house is modern, contemporary, or non-traditional—maybe it's a former industrial building or a converted barn—traditional millwork could be fighting with your architecture. Instead, consider playing up the clean lines of your modern or nontraditional space with trimless windows. In these, the wall surface extends directly to the window recess, sans moldings, sills, and skirting. You might even opt for Marvin's aluminum or fiberglass windows for an even sleeker, more modern look.
Need Light and Air, No Wall Space
There are some spaces where traditional windows just don't fit—for instance, in living spaces carved out under steeply sloped rooflines. In those case, skylights can make the difference between an airless, dingy attic and a well-lit, well-ventilated living space. If you're considering refinishing your attic, drop by Williams Lumber to discuss how Marvin windows can let the light shine in.
Taking the First Steps
When choosing windows, there is so much to consider: light, ventilation, privacy, energy efficiency, optimal placement, and aesthetics as experienced from both inside and out. Given the almost endless breadth of customizing options offered by Marvin, it helps to get expert window advice at the beginning of any project, large or small. If new windows are in your future, visit the windows and doors showrooms at William's Rhinebeck and Pleasant Valley design centers. There, you can check out the variety of Marvin windows and doors in person, while benefiting from the experienced team at Williams Lumber, the Hudson Valley's premier Marvin window and door experts.
Images courtesy of Williams Lumber