A Trip to Yellow Rose is a Trip to Texas and More
On my way to Yellow Rose, a Tex-Mex restaurant near the corner of 13th and 3rd, I was amused to see that the restaurant was almost directly next to a Taco Bell, which, if you can believe it, is also a Tex-Mex restaurant. Arriving at Yellow Rose, I was greeted by a wooden board covering a broken window. "Yes, we're open!" the sign read. "Just a lil' busted." Inside, I met Dave and Krystiana Rizo, the restaurant's owners and proprietors. "When the window broke," Dave said, "someone was, like, 'The Yellow Rose/Taco Bell Wars are getting out of hand.'"
It would be an insult to compare the two institutions, to act as though any contest between them could be evenly pitched. I knew that Yellow Rose was the real deal the moment I first stepped inside. The Tex-Mex aesthetic—to this Texas-born Mexican American, anyway—isn't just about place. It's about time. And so, when my friend Krystal—a Broadway wig designer who went to high school with me—and I sat down to dinner, we were happy to find ourselves visually and temporally transported, teleported from Manhattan's East Village to San Antonio's downtown, from 2023 to 1993, say. Ann Richards is governor and Selena Quintanilla is alive. It is a gentler, happier time. The restaurant brought to mind Nanci Griffith's 1987 album Lone Star State of Mind. Growing up, my mom and I would listen to the title track as I accompanied her on errands across the Rio Grande Valley. I listen to it when I'm missing home.
Until I came across Yellow Rose, I'd not found a place in New York that could induce that kind of emotional trip back home. Krystiana and Dave, both from San Antonio, told me that when they moved to New York seven years ago, they assumed they'd find breakfast tacos and carne guisada—Texas fare—in a city as big and diverse as this one. They, and the many Texpats they encountered here, were out of luck. After hearing so many people talk about how much they missed the food from back home, Dave started doing taco pop-ups at Superiority Burger, the vegan and vegetarian fast-food outpost and Dave's former employer. "People just went nuts for it," Krystiana told me.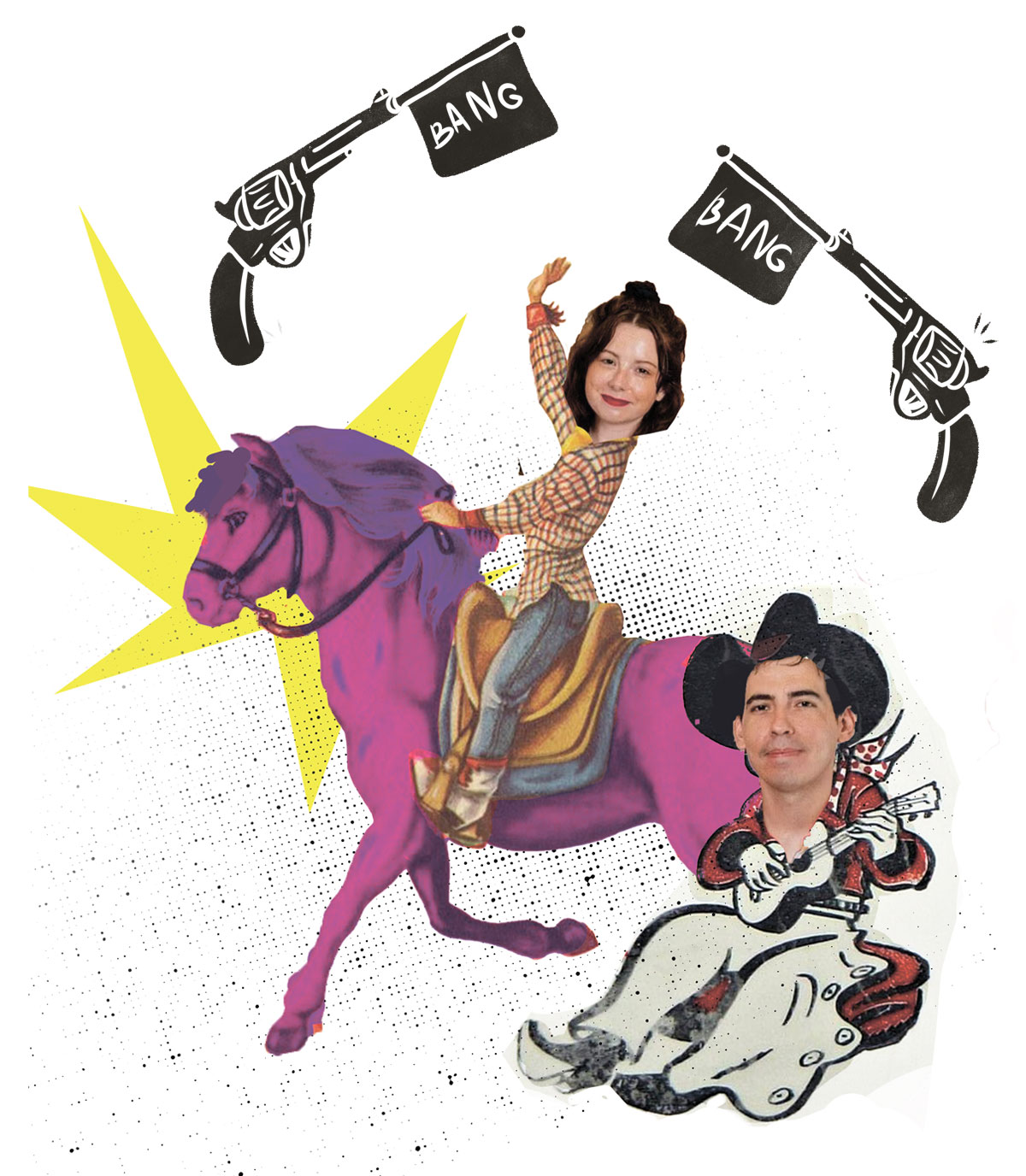 The first Yellow Rose pop-up was in February 2020, and the restaurant opened in November of that same year. It's been growing and evolving since then, offering a variety of dishes that channel different dining occasions in the Lone Star State. When Krystal and I partook of the queso fundido (Spanish for melted cheese), for example, sipping from our "Damn Good Margarita" and "Sherry Cherry Coke" all the while, it was as though we were pregaming for a night out on Austin's Sixth Street (or NYC's West Village, as it were.)
When Krystal and I ordered tacos, we knew that these would be the true test of Yellow Rose's Tex-Mex bona fides. Tacos form the basis of Sunday breakfast or lunch—brunch is too white a word—a time akin to an Italian-American Sunday dinner or a Friday night Shabbat. Those morning hours that bleed into the afternoon are all about what can bring a family together: a treasured family recipe, a pan dulce and tamale run, a pot of coffee and a bottle of Big Red, a collection of breakfast tacos from a drive-thru, a convenience store, a restaurant. And if anything can bring a family together, it's barbacoa, carne guisada, and bean and cheese tacos, just the three Krystal and I ordered.
The bean and cheese taco was like a warm hug, soft and familiar. Then came the
carne guisada, Spanish for stewed meat. Krystal bit into the taco and paused. She looked at me with wide eyes: "Mom?" she asked. Trying it for myself, I could only offer expletives. Perfectly stewed and seasoned, it was the best carne guisada I've ever had. I didn't think it would get any better than that, but then we tried the barbacoa taco. It was that Sunday morning barbacoa, strips of slow-simmered beef that melt in your mouth. It takes hours of work to prepare (the meat is braised for six hours, Dave told me), but effort doesn't necessarily correlate to results. This barbacoa was evidence of labor, yes, but of mastery and love, too.
Love is involved in the sourcing of ingredients, too, and in the time the team at Yellow Rose takes to process those ingredients. The produce, to the extent possible, comes from the farmers' market. All of their meat comes from Pennsylvania. Their beans are from upstate New York. Their corn tortillas are from La Milpa de Rosa, nixtamalized and without preservatives. Their flour tortillas are homemade. "We're always kind of focusing on the Tex-Mex thing or that we're from south Texas," Dave said, but "we're also connected to this area as well. I think that's something that gets a little overshadowed. We're supporting this community as well, at least through the economics of the restaurant."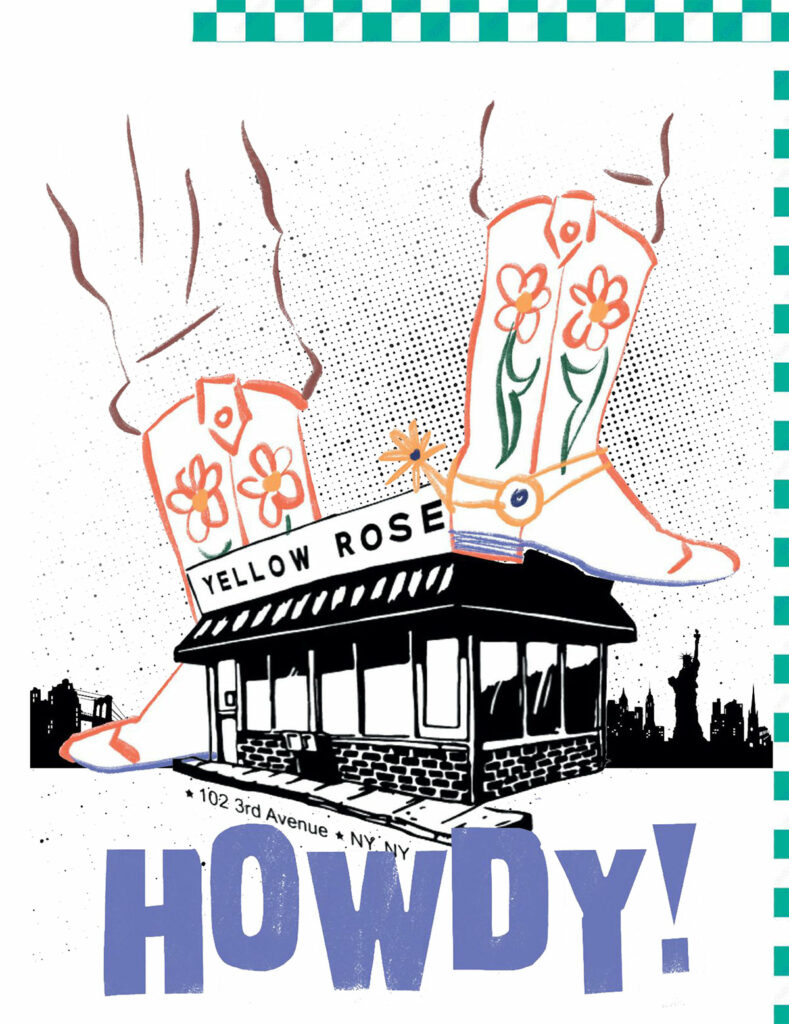 Despite the food being so evocative of Texas and Tex-Mex cuisine, Dave and Krystiana view the restaurant as more than any label. They see it as a representation of themselves. "I really feel like this restaurant is just an 'us' restaurant. We've lived in New York for a while now. We're from Texas. We really like to rep our hometown," Krystiana told me. The restaurant, she said, was "a mashup of what our experiences have been." Confronted with diners who come in expecting one thing and receiving another, Dave told me that he likes to say that Yellow Rose is a Texas Mexican-American restaurant in New York City. "That's a big enough blanket to kind of do whatever I want," he said.
That kind of latitude is important given the stereotypes about Tex-Mex food that some people bring to the table. At first, for example, Yellow Rose didn't serve nachos, a dish that some might think of as a Tex-Mex staple. "I didn't want to get pigeonholed," Dave said. It's a delicate dance. As more people have come in asking for stereotypical dishes commonly (and sometimes erroneously) attributed to the region—nachos, for example, are truly Mexican—the Rizos, not wanting to deny them, have made room on their menu. "If people want to come here and get nachos and a margarita, we're going to make the best versions of those as possible," Dave added.
Despite those kinds of concessions, Dave and Krystiana are committed to selectively rebelling against expectations. "When the nachos got on the menu, I was, like, 'We are going to divide this a bit. We're going to use Mondays as the day to just be no nachos, no tacos, I just make whatever I want,'" Dave said. And thus, Monday "Not Taco Nights" were born.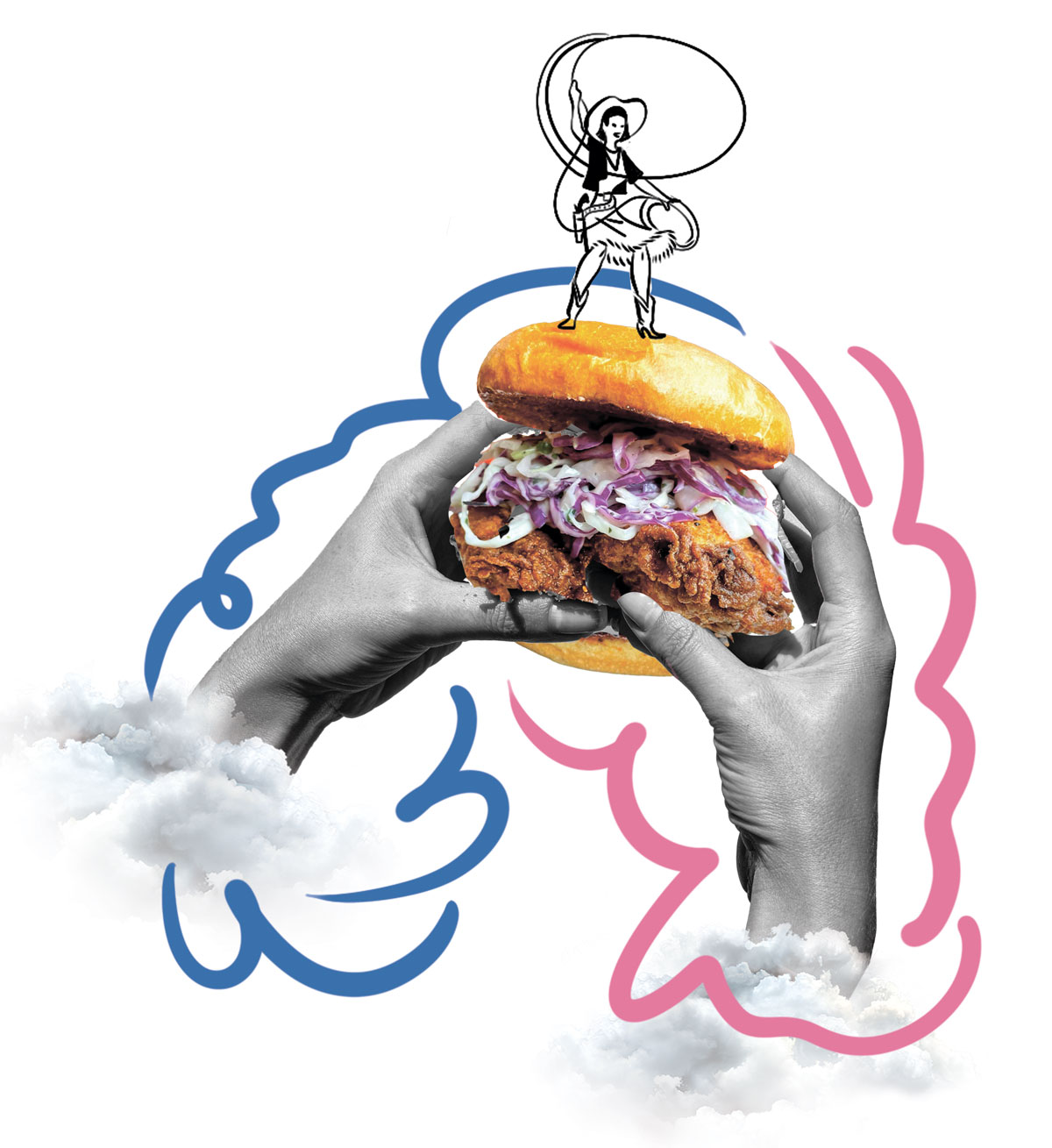 Such a decision makes clear the ethos behind Yellow Rose. Dave and Krystiana, however they're labeled, are cooking the food they'd want to eat, making the drinks they'd want to drink, and creating the restaurant they'd enjoy patronizing. "We consume the things we sell," Dave said. "If I can have a restaurant that has all the food I grew up with all the time, it's pretty good for me. If other people are excited to have it around, then you start building a community where it all starts with your food and the food around you." A new and fast fan, I'm glad to be joining the Yellow Rose community. Joining, though, feels more like a return than an initiation.

Adrian J. Rivera is an editorial assistant at NYT Opinion.
Originally from south Texas, he lives in Brooklyn.