Round Rocks on Four Roses and Bar Spoons for Gibsons
Every kitchen has what it takes to prepare a cocktail. If necessary, anyone can shake a Sidecar in a souvenir Montreal Expos thermos or stir a Negroni with a plastic spork in a vintage McDonald's Grimace glass. But there is an aesthetic element to crafting a cocktail that extends beyond necessity. I often think of the father in David Foster Wallace's story, "The Soul Is Not a Smithy," who is described as so depraved and bereft of spirit that he drinks his highball without the basic decency of garnishing it with a lime. If you're reading this article, I'll assume that your sense of attentiveness and care already extends beyond his. As such, I'd like to share my favorite nonessential essentials to elevate your home bar.
While cocktail jiggers come in all sizes and shapes, the Leopold "egg cup" jigger is a sensually rounded classic. Not only is it perfectly weighted and balanced in the hand, but the interior of the bowls are marked with measured cheats for pours.
A standard 30cm bar spoon will allow you to stir, measure, and mix with fully functional facility. But if you want to add some length for flair while layering your Pousse-Café, the 50cm Teardrop Bar Spoon will let you go the extra distance.
This spherical ice maker is a bit of magic. Aside from the novelty of having an exquisite globe in your Vieux Carré, watching as this simple, two-piece metal cylinder, transforms a standard cube by force of weight alone is worth the price of admission.
A great cocktail comes down to precision, subtlety, and essences. When a drink calls for more assertive flavors, such as absinthe or peated scotch, an atomizer allows you to incorporate it without being heavy-handed.
It's sometimes difficult not to go overboard when considering tools for your home bar; after all, barware doesn't grow on trees. The exception is the bois lélé, which actually grows on the swizzle stick tree of the Caribbean. Use this tool to mix cocktails using pebbled ice, for which shaking or stirring would over-dilute.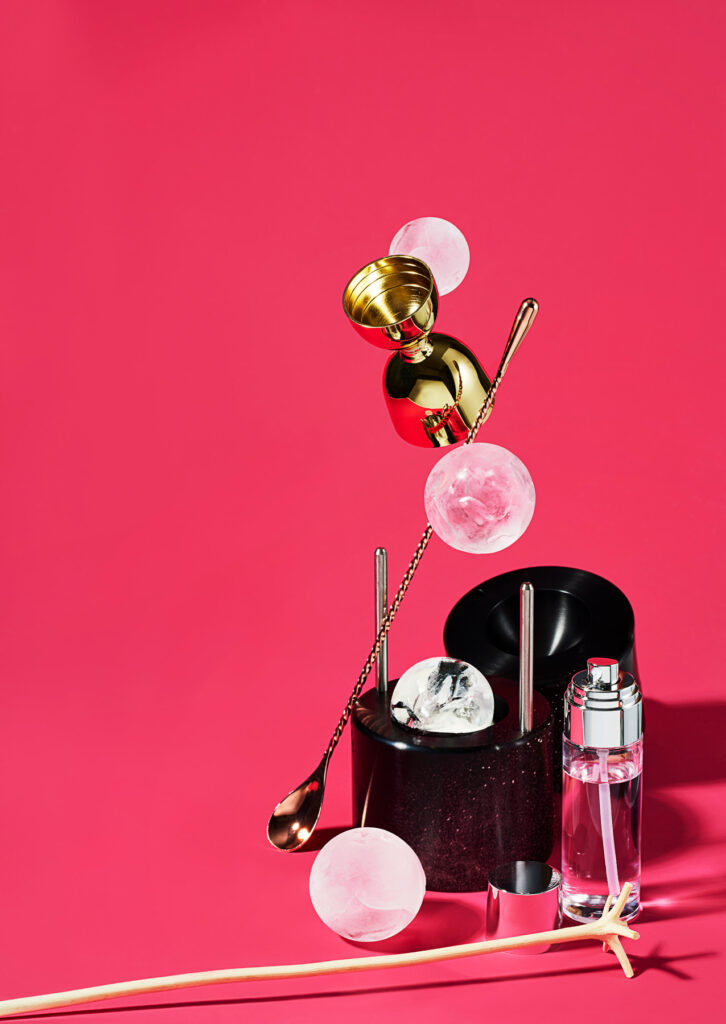 All products are available online and in store at Cocktail Kingdom
31 W. 8th St., Floor 2, New York, NY
cocktailkingdom.com